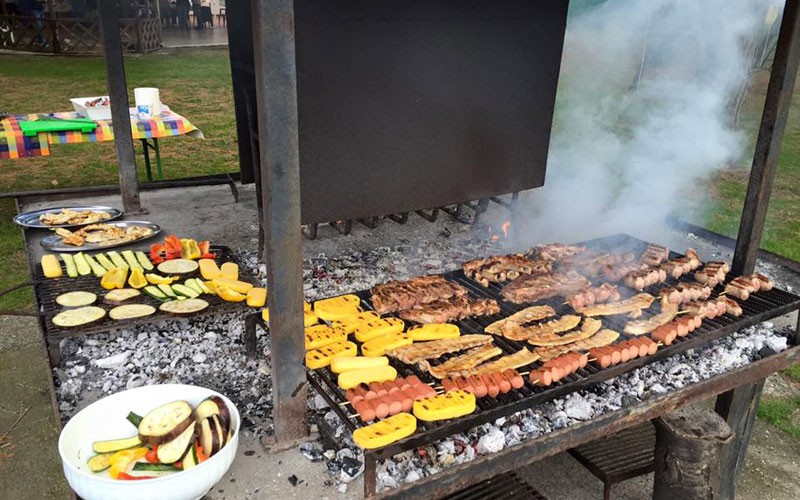 Families with children, groups of friends and couples are happy to visit us, when the weather is fine, to have a picnic or a barbecue in our equipped area, surrounded by beautiful pines. It's the best choice if you feel like being in the open air without giving up on comforts. Available only WITH ADVANCE RESERVATIONS.
The picnic area, 500sq.m large, is equipped with:
Barbecue (3X3)
Restrooms
Bar
Food service with a standard menu or, upon request, lunch with the house delicacies
The dance floor is available if you wish to organize a private party
---
PRIVATE PARTIES
Our park is often booked by clients who want to organise a party or celebrate an event. We can reserve a part of the outside space for you and your guests, preparing it accurately and providing the food service.
CHILDREN'S PARTIES
Seeing the children smiling at birthday parties, while they are having fun in our playground is our greatest satisfaction!
Spending time in the open air is very healthy for children, who can play freely. We offer the possibility to place some inflatable castles and to have some music.
---
We are able to meet the most different requests. Tell us how you would like to experience our picnic area or what type of event you wish to organise. We will do whatever we can to make your idea come true.
CONTACT US NOW